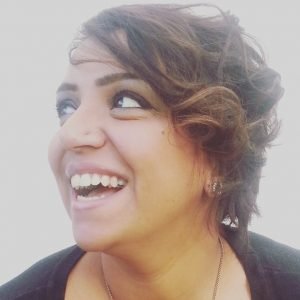 Pregnancy, pregnancy loss, birth and your postpartum expereinces are an undoubtedly a powerful and life changing journey. Furthermore, the journey from conception, through pregnancy, during birth and the newborn period is an emotional roller coaster, whether it is your first or your fourth time.
Sanita's journey as a Doula and Holistic therapist has its roots in her childhood and the knowledge of her ancestors from India. She has always been surrounded by strong, spiritual, beautiful, nurturing women and was fortunate enough to be raised by two of them; her mother and grandmother. They have been her greatest teachers in life and her three beautiful children who enrich and illuminate her life. Sanita has deep gratitude for her ancestral wisdom and her loss, labour, birth and postpartum experiences.
As a result, she is passionate about enhancing nurtured beginnings and empowering you as you make your conscious choices of either completing or terminating your pregnancy, as well as support throughout birth and in the postpartum period. As a sacred mother roaster, Sanita provides nourishing and warming services to support a woman's journey following pregnancy loss and pregnancy, using her ancestral knowledge for nurturing you during your recovery. Other than raising her own children, there is nothing that brings her more joy other than working with women supporting them to remember their true I AM presence and on their earth bound journey.
The core of her philosophy in working with families to uplift and immerse them in the beauty way- this is beyond the aesthetic, but to bring back the DEEP CONNECTION, SACREDNESS and LIGHT for women to have healing memories and positive beginnings of their journey, whilst honouring any previous loss (natural or clinically assisted). Sanita works as a quantum healer and brings in her connection with the divine to assist her in her healing work.
Sanita honours the sacred thresholds of life for women through Holistic Therapies, Energy Medicine, Sound Healing and Ceremony, including plant medicines such as Cacao. She is a complementary therapist providing a range of nurturing therapies. She is a medicine woman learning from indigenous teachers in the Amazon and her own lineage from India. She is a member of the CHNC, UK Reiki Federation as a master / Teacher, Association of Reflexologists, and her practice reflects the code of conduct of these professional bodies.
Sanita also runs pregnancy and postnatal wellbeing retreats with Lynn Murphy, co-director of the Active Birth Centre. Sanita also runs womens retreats across the UK with Jen (Academy of modern Tantra) further details can be found here. She is an active lay member of a Maternity Services Liaison Committee (MSLC) to help improve local maternity services and a volunteer with the charity Birth Companions working with vulnerable women.
Aside from all the above, she has over 15 years experience of working within the field of Mental Health and Addictions (Drugs & Alcohol) supporting vulnerable people and has a degree in Psychology and Masters Degree in Addictions.
Love, Peace and Light.