What is a baby blessing?
Everyone knows how magical the babymoon is right? But being a mother myself I know how difficult, draining, emotional and joyous those early days are where we are just surviving, processing the birth, bonding and getting to know this new soul who has chosen us as parents.
Baby blessing is about honouring and introducing the new baby to your loved ones and of course mother earth. It is about weaving joy and honouring into the child's journey right from the beginning. The power of our birth story and the early days does build a foundation for later in life. The birth story doesn't just belong to the mother, it belongs to the baby and also each family member as it is a very healing and powerful experience.
How is it performed?
The blessing has a number of parts, where your birth story is heard including your partner, we also most importantly listen to the baby story, as baby's can communicate a lot through their eyes. Each soul comes in with their own work and journey and their birth experience is part of that journey.
To help support the integration of the experiences and beauty of sharing each persons voice in the family I provide you with a beautiful auric mister containing a combination of carefully selected tree essences and essential oils. A bespoke story book is created for you to continue to journal your beautiful souls journey in this life.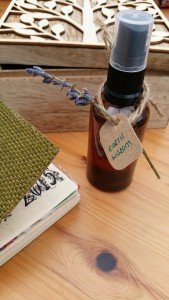 Depending on your preference, we introduce the baby to Gaia, the great mother earth this is a very personal and private  occasion it is done with intention and in the quiet heart space of our sacred relationship with nature. By honouring our commitment as a caretaker of this planet and as part of the community of beings here. we acknowledge that we are not separate, we and the baby are part of the greater whole. Your role as parent  is the make the first introduction, it is up to the growing child to develop and maintain their connection to Gaia over their lifetime.
.
Plant and animal spirit guides are as important in guiding us in our earthly journey as are our spirit guides, as documented in the history of the Indigenous native Americans. I guide the mother through barefoot breathing and a grounding and protection sequence whilst she connects with the earth we ask very clearly for the child's nature plant guide to come forward holding the intention that it will be for the best and the highest good. We continue to go  identify the baby's Animal (totem) guide who will nurture, protect and travel with this child as they grow. Whilst in the sacred space, you may wish to make offering to mother earth (placenta burial or planting a tree to continue with the tree of life symmetry), this can be done in private or part of the wider celebrations.
We then call baby into their body as some babies spend too much time in spirit or talking with the fairies, this practice reminds them that they have a body they need to be in to fulfil their life journey.
A sacred space is made for baby in their nursery or a location within the house which becomes a point of stillness, so as baby grows they begin to co-create a space until it becomes solely heir own. This can be a windowsill, corner of room or designated space elsewhere.
The next part of the baby blessing is the celebration which is optional and  consists of: honouring each member of the family, crystal offerings, making an offering nest where guests write their wishes for baby and the family which is filled with other items and  buried as part of the baby blessing. This is followed by making blessing bunting, salt bowl table with a mixture of seeds, herbs, essential oils  (which is then distributed in little jars for all guests), gratitude table to offer to guests, closing with blessing readings and the feast.
Fee: £220 (travel charges and a call out fee apply if outside of my home area of TW12, please contact me to discuss your requirements).